Excellent Logo Design Ensures a Great First Impression
If you have/want a Website/App, Your Whole Design will Depend on the Logo itself.
As the attention of the customer gets shorter, you get a little span as short as 2 seconds to convenience the customer that your products are worth considering. Logo Designer at Matrix Infotech Solution will leave no stone unturned to communicate the core values of your company to the target audience in your logo design.

Each logo design that arrives from our services is custom designed with freehand sketching, innovative ideas, trendy colours, and custom made typography because we noodle a lot before we doodle.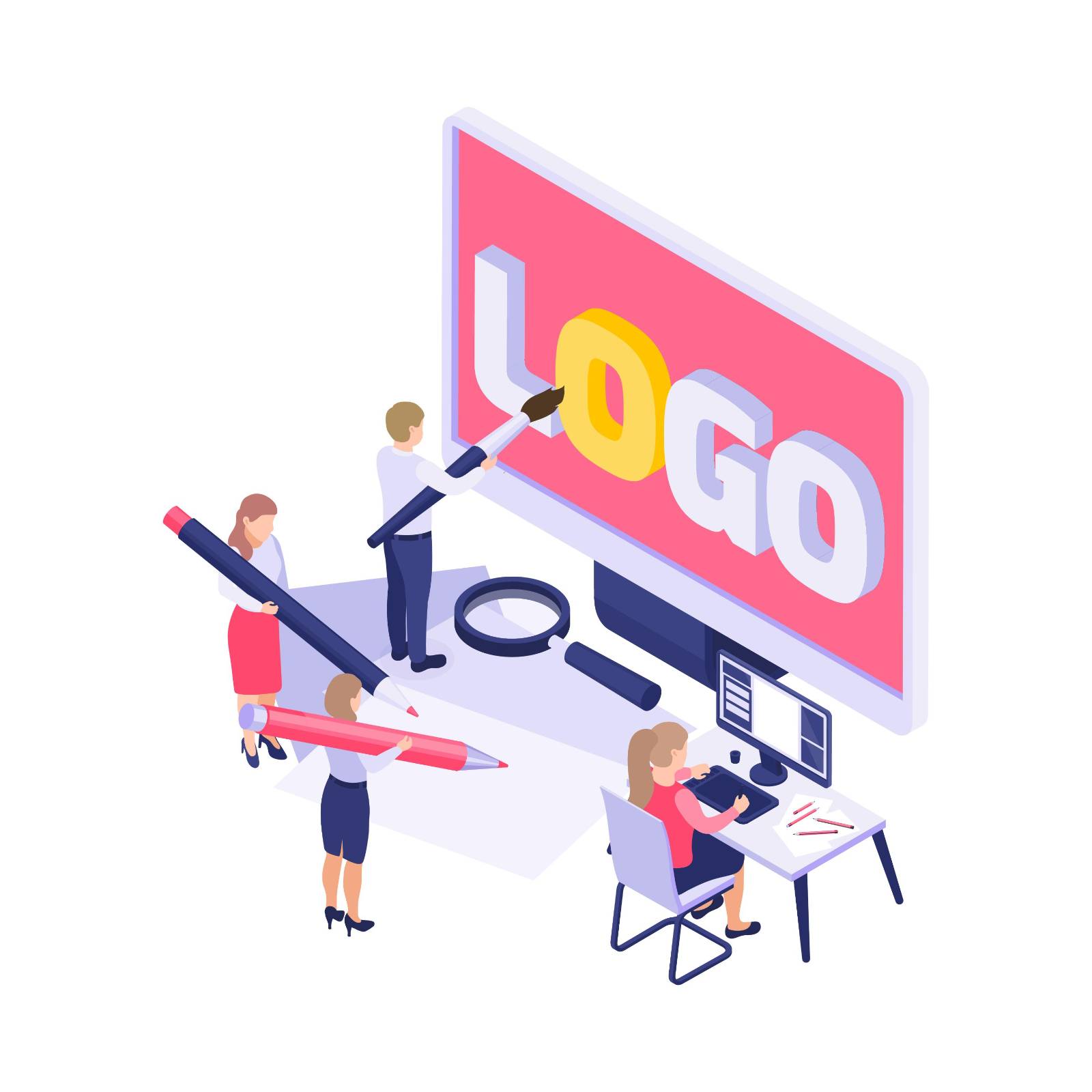 What makes a Good Logo Design ?
Logo design is the art of creating a visually stunning mark for a brand or company. A logo usually consists of a symbol, brandmark, or image that represents or symbolizes the company. a logo should stand out and be easily recognized.

A good logo should be visually appealing, distinctive, memorable, simple in form, and stand out from the crowd. It should match the brand's aesthetics and message. and above all, a great logo should have exceptional conceptualization and execution.
Frequently Asked Questions
Once you've identified a pool of logo designers based on style and availability, evaluate your candidates in terms of their level and type of experience, especially in your niche or field. also, browse through their gig gallery and portfolio for specific examples of prior work.
It's always a good idea to have a few things prepared beforehand. as a business, you should know your brand identity, your company's message, and aesthetics. It's also best to set a budget and write a detailed logo design brief in advance. this will help your logo designer create the perfect logo for you!
The cost of a professional logo design can vary depending on expertise, experience and other factors. designing a great logo involves much more than a simple sketch; it also comprises market research, artistic skill & technical knowledge, brand design, and revisions.
When looking for a professional logo designer, you should choose someone who will best fit your business. a professional logo designer should exhibit personality, passion, and professionalism. You want someone who has experience in your niche, research skills, flexibility, responds quickly, provides outstanding examples, and shares the design process with you.