UI UX Designing
Create Content that Compels Customers
Matrix Infotech Solution is India's top UI/UX service provider, specializing in the most effective and elegant UI/UX designs while exceeding our clients' expectations. Delivering the most amazing UX goes beyond the customer's imagination for our UI/UX designers.

We are a leading UI UX Development Company that understands our customers' needs and applies our 14+ years of app design expertise to deliver the most well-crafted and efficient Mobile App UI UX design services.

Design consulting services help enhance the brand and elevate business presence across mobile and web platforms. Responsiveness and uniqueness are the two factors that make a design great.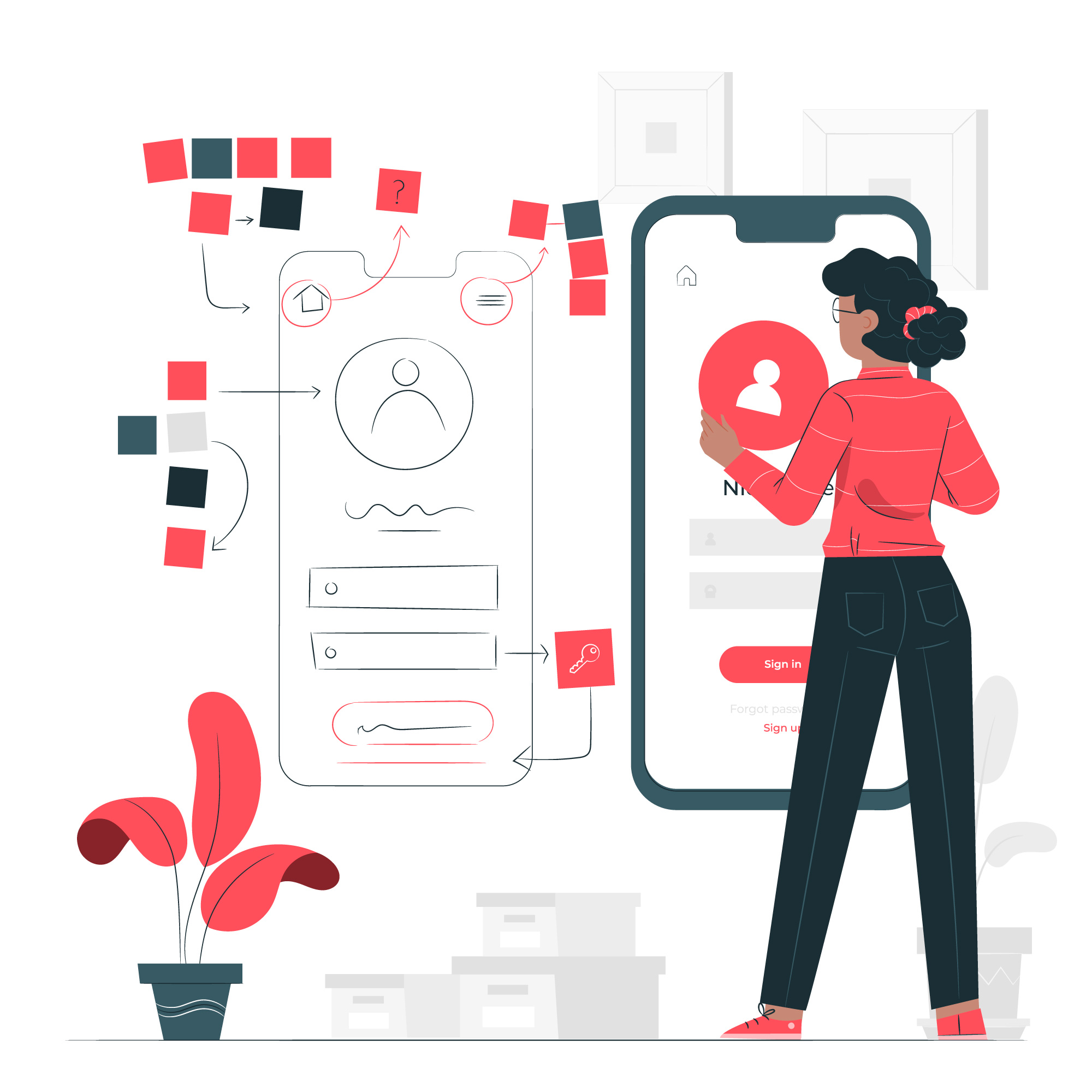 With our finest UI UX design services, we believe in increasing the value and quality of our clients' brands by bridging the gap between the real and digital worlds.
Our services include the following

👨‍💻 Designing a mobile app.
👨‍💻 Creating the most responsive websites possible.
👨‍💻 Creating and developing UX strategies.
👨‍💻 Consulting on strategic design.
👨‍💻 Branding that works.
👨‍💻 Designing for rich media.
Our UI UX solutions
⚙ Designing an experience.
⚙ Testing of the user interface and usability.
⚙ Designing Interactions.
⚙ Audit of Usability in Design
Matrix Infotech Solution UI UX Design Process
1️⃣ : Recognizing the client's needs.
2️⃣ : I'm conducting research.
3️⃣ : Developing an Information Architecture
4️⃣ : Wireframing and prototyping.
5️⃣ : Designing Visuals.
6️⃣ : UI design.
7️⃣ : Conducting thorough research and usability testing